B2B Opportunity Multiplier - Simplified & Delivered
Redefining Lead Generation in the Modern Era: It's not about amassing thousands of leads but forging the right lead generation partnership, marked by a high-touch process and an unwavering commitment to continual optimization.
myFBA Prep:
$5,790,000
Pipeline in 6-months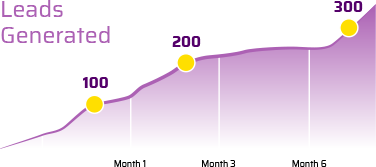 Tom Wicky, CEO of myFBA Prep
Before:
No marketing strategy in place
After:
$5,790,000 pipeline
300+ new leads
Tiffany Rivers:
$1,000,000+
Pipeline in 12-months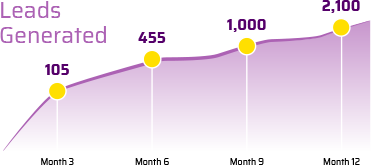 Tiffany Rivers, CMO of iOFFICE
Before:
Looking to boost revenue during pandemic
After:
$1,000,00+ pipeline and
2,100+ new leads
Prospect Life Sciences:
197 SQLs
Within 90 Days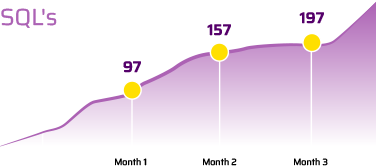 Jason Morton, CEO of Prospect Life Sciences
Before:
New company - no marketing program
Knowi:
75 SQLs
Within 120 days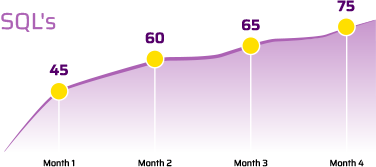 Jay Gopalakrishnan, CEO of Knowi
Before:
No marketing program
Owlytics:
193 SQLs
Within 150 days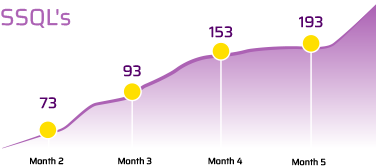 Raz Evenor, VP of Marketing of Owlytics
Before:
No marketing program - new product
Acceler8now:
$1,000,000+
Pipeline in 12-months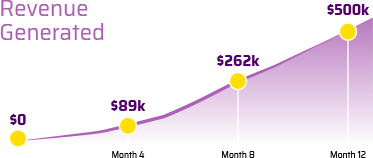 Sarah Darlington, CEO & Founder of Acceler8now
Before:
Startup with no revenue
After:
$1,000,000+ in pipeline
$500,000 in first-year revenue
How We Maximize Your Online ROI with Highly-Curated Data
Acceler8now bridges the gap between inbound and outbound marketing.
Our leading-edge approach combines advanced digital intelligence with our multi-touch
Appointment Accelerator™
system. We offer a powerful and flexible campaign framework, utilizing a proprietary, semi-automated process in synergy with advanced AI systems, all under the oversight of our expert leadership team. This enables you to run multiple campaigns at once in a single market segment, adjusting resource distribution based on response rates, and other analytical data.
Our Value-Add Outreach Services provide you with a team of AI-empowered strategy, marketing, and sales experts, database management specialists, and copywriting professionals committed to continual refinement of your strategy, perpetually optimizing your campaigns. This integrated approach ensures your campaigns are always at their peak performance, allowing for the navigation of tight corners with lightning speed - amplifying the value you receive.
CEO to CEO connection
A highly personalized solution to help you build peer relationships across the globe
Fill your pipeline
Rapidly and consistently reach untapped prospects for aggressive growth
Target new markets
We never stop testing messaging to get you instant stats on market adoption and message resonance
Boost webinar registrations
Inbound and Outbound come together to creatively tap into markets far beyond your CRM
Support new reps & channel partners
Our focus on connection and flexible approach supports your reps and partners, filling their calendars with new opportunities
Intent Data Solutions
Our intent data solutions discover prospects with true intent bringing you a constant supply of prospects
Launch a new product
Instant access to a multi-channel approach for that competitive edge
Data cleansing and enrichment
Let us breathe life into your dormant CRM data to maximize its value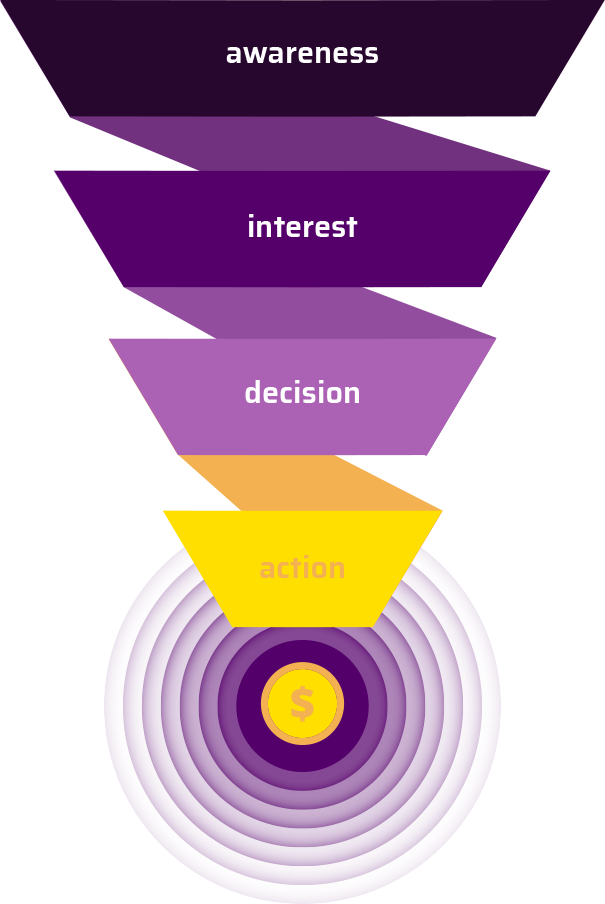 Don't Take Our Word For It
See how our proven strategies can help you grow your revenue as quickly as possible. Check out our latest success stories below.
After just 3 months, we are having real conversations with potential clients, and over 10,000 highly targeted individuals have now visited our website, are aware of our company, which has gone a long way towards building our brand. As a Data Analytics company that has operated using inbound leads until now, finding the right outbound partner was of paramount importance for the next stage of Knowi's sales development. After evaluating many vendors, I can confidently say that Acceler8Now is cut above the rest with their flexible approach, deep expertise in outbound strategy and their unique implementation techniques.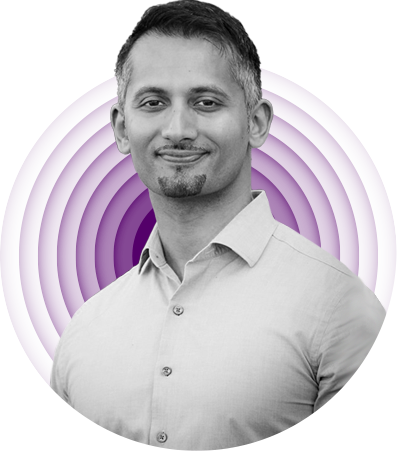 Jay Gopalakrishnan, CEO, Knowi
Impressive in so many ways. First, and most importantly, they were able to turn cold contacts in our desired market into hot leads willing to spend time talking about our solutions. Second, I loved the in-depth approach they took to helping craft our highly effective email campaigns. Emails are so hard to get opened these days, and they managed to make it happen. These services are a must-add to any current digital marketing strategy.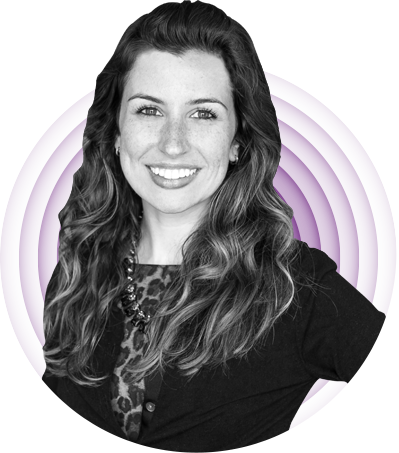 Brianne Carlon Rush, VP of Operations at Kuno Creative. An award-winning digital marketing agency.
After 70 days we have over 150 leads and are closing our first deals. I was very hesitant to work with a lead generation company. But Acceler8now is so much more than that. Sarah, Tushar, and her team work tirelessly to find ways to make our campaign work. Outbound is not easy to execute, but they take away the pain and truly deliver! Highly recommend you take the plunge! If they can't make it work - no one can!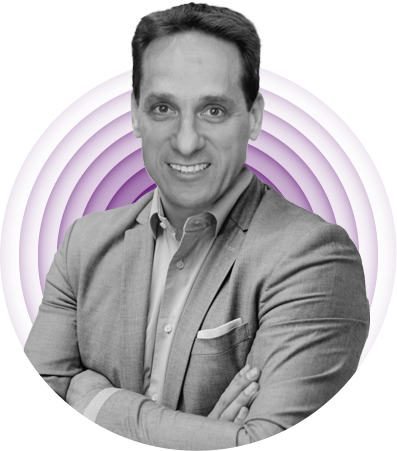 Raz Evenor, VP of Marketing, Owlytics
I have used Acceler8now at two different companies and couldn't be happier with their tireless dedication. Sarah will work so tirelessly for your brand that you forget she isn't an employee of your company. She suggests new, out-of-the-box ideas all of the time, based on data or new technology in the market, and is truly a partner in driving revenue. Tushar is a data and spreadsheet wizard - there is no question or problem he can't solve. We have gotten some big-name clients using their services and are lucky to have their expertise.
Hayley Stangeland, eMail Marketing Manager at Sayari Labs.
Sarah has the natural ability to engage clients and partners and immediately gain their trust and enthusiasm to work with her. It is her professionalism mixed with a high energy level and frankly an awesome personality that enables her to have immediate results. She had global responsibilities for business development and marketing programs which she excelled at. Her creative ability to craft unique marketing offerings and to monitor them in their effectiveness was highly regarded both by me and the client. She is highly, highly recommended.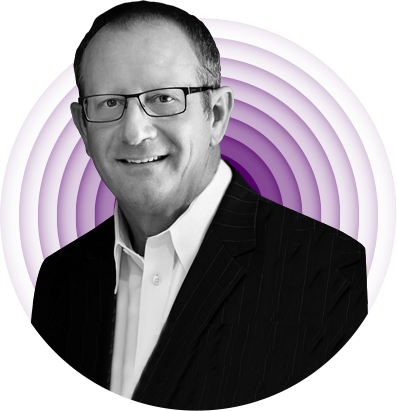 Jerry Candelari, Global & Majors District Manager at Palo Alto.
An absolute blessing and a joy to work with. Sarah, Tushar and the team are thoughtful, sharp and strong on execution. Our outreach efforts in the past 6-months have led to a staked pipeline of over 50 qualified leads in a noisy, challenging market for lead gen. We have achieved 50+ qualified leads (on a big-ticket service offering) which translated to a pipeline well north of $5M annually in opportunity including some blue-chip prospects. We've closed a good portion of that pipeline. I would not hesitate to highly recommend the A8N team to anyone looking for a hands-on, solid execution partner for email marketing.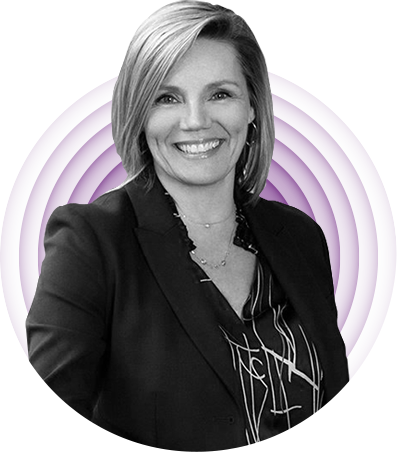 Tiffany Rivers, CMO of a high ticket space and workplace management software company.
In just over 2 months we received over 80 valuable leads from our exact target audience that led to a conversation. Sarah and her outstanding team came up to speed on our business quickly. They generated an entire campaign that conveyed our passion and truly resonated with our target audience. Their databases are right on target and our lead generation has increased tenfold since launching.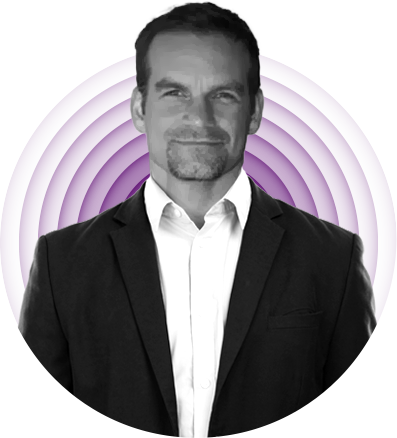 Jason Morton, CEO, at a medical device manufacturing company.
In recent years, email marketing has been among the most effective online marketing strategies, and email marketing campaigns...
Sending spam emails could be the main reason why your email marketing strategy isn't working.
ChatGPT has taken the online world by storm.
How Big is Your Total Addressable Market?
Let our team estimate your revenue potential by identifying the size of your Total Addressable Market (TAM). Schedule a time to speak with us today.